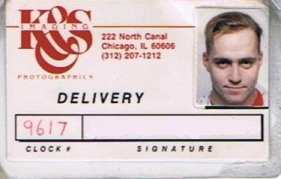 Who the hell do I think I am? That depends entirely on what medications I'm currently taking ("Seroquel changed my life, I now sleep 20 hours a day and can now more or less handle the other four.")
Where was I?
Oh yes, my name is Voros McCracken and I got famous once in the world of baseball statgeekery (otherwise known as Sabermetrics) for something called Defense Independent Pitching Stats. Don't believe me? Hell, I even got a wikipedia page I didn't even have to write myself. I won a World Series while working with the Boston Red Sox. ("What's this? A watch?") And now live in abject poverty and anonymity somewhere in the Phoenix metropolitan area.
And so I figure I'll start a blog to capitalize on my massive amount of wikipedia fueled fame and make millions. Here you'll find my desperate cries for help that hopefully you'll find amusing, anecdotes about my time within baseball's inner sanctum, and maybe some analysis along the way (just to prove that I'm still capable of it). I hope you enjoy the ride.